Are you on the hunt for the perfect window treatments, but don't know where to even start? Draperies and curtains are common styles for window treatments but it can be hard to tell the difference between the two. Learn everything there is to know about draperies and curtains so you can find the perfect style for your home. 
The biggest difference between curtains and draperies is their functionality. Curtains are stationary, meaning they aren't intended to move; whereas, draperies are fully operable. 
Custom-Made Drapes and Drapery
Drapes • Drapery • Draperies
No matter what term you use, they're all the same! Draperies are a classic design element that serves as a staple in the window covering industry. Their design is best known for elongating ceilings and warming up the overall look of a specific room in your home.
Draperies are often defined as fully-functional fabric panels that cover an entire window or set of windows. They move seamlessly on a traverse rod with ball-bearing carriers or on a decorative rod with rings to open and close whenever you want.
Traditional draperies have pleated tops which make the fabric panels "drape" in even folds, regardless of the way they're hung. The defining element of a drapery is the tailored pleated top that is chosen. It attaches to the drapery rod or rings by using hidden pins on the backside of the drapery and brings the overall style of this window covering together.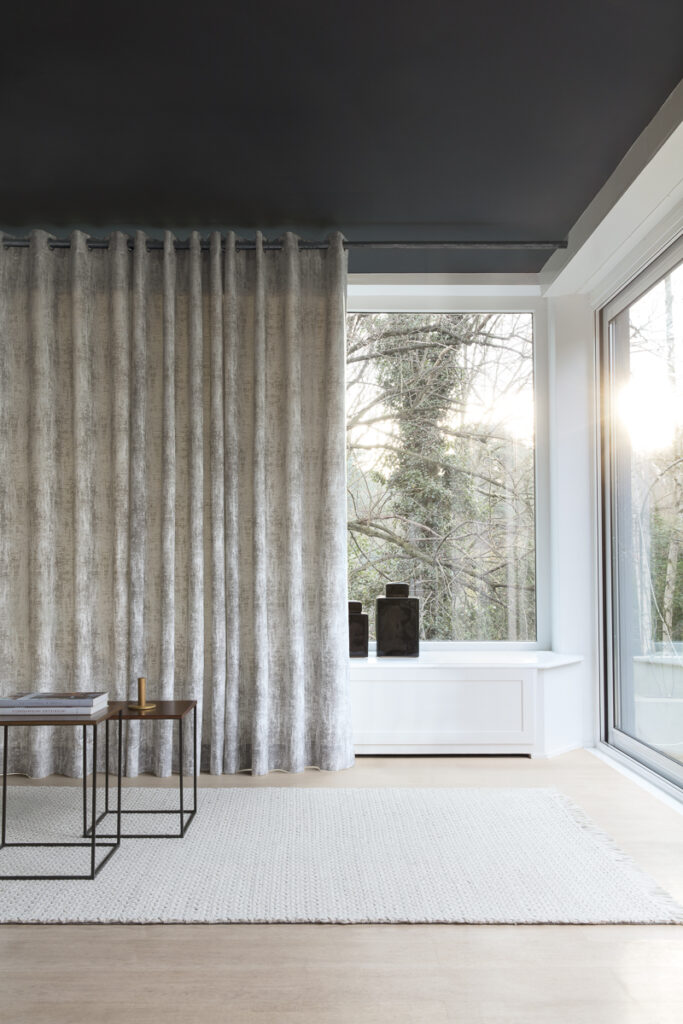 Custom-Made Curtains and Curtain Panels
Curtains are best for serving as a decorative fabric that simply frames your windows. Also referred to as stationary panels, curtains are not intended to be moved like draperies and they lack privacy. Curtain panels won't cover your window completely, which means if you are seeking privacy, you'll have to consider installing a blind or shade for your window as well. 
Traditional curtains are designed with a rod pocket sleeve at the top, which is where you can slide the rod in which your curtains will hang on for a uniformed and tailored look. The stitched pocket at the top of a curtain is gathered or shirred onto the curtain rod, hiding most of the rod and requiring zero pins or hooks. It definitely creates a simple, decorative element to your room, which is perfect for certain placements throughout your home.
Curtains typically do not have pleats, and mostly remain fixed on the rod. However, there's always an exception for those looking to get a high-end element at a fraction of the cost. (insert wink face) Stationary panels can be pleated and hung on a rod with rings to provide a custom look at an affordable price.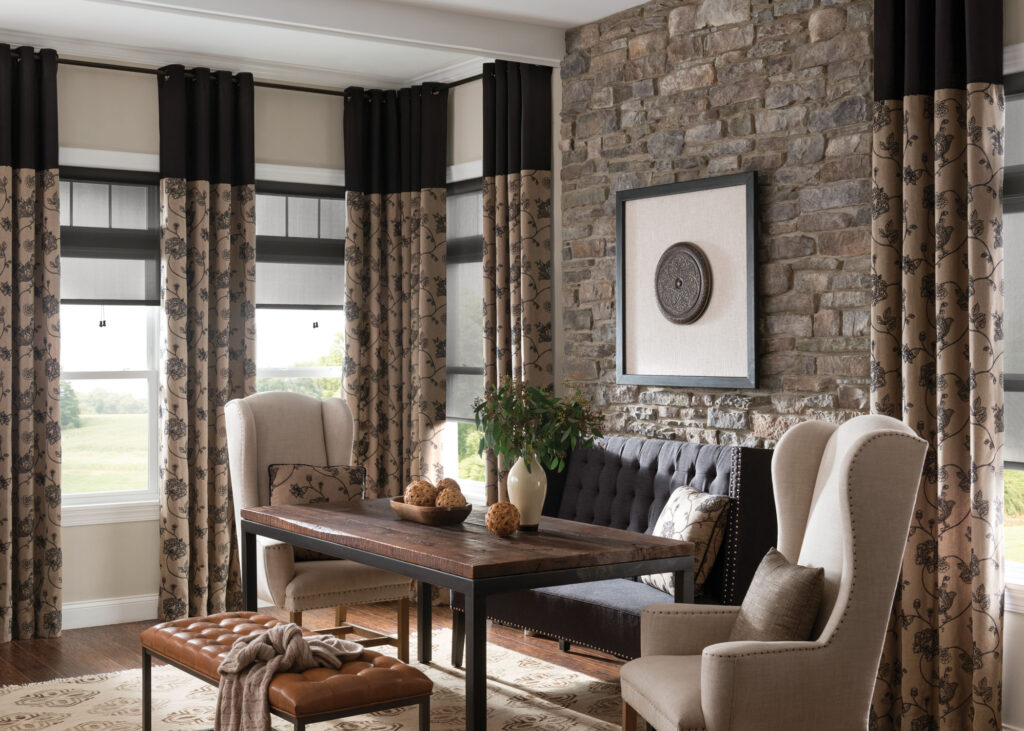 Unlike draperies, the reason that curtains are stationary is because the fabric that is gathered around the rod is tightly fitted, making it hard to move. 
Curtains are an excellent style window treatment for french doors, entry doors, patio doors, and sidelights. They can bring warmth to your home, without taking away natural light, visibility, or the craftsmanship or hardware of your home.
Curtains and Draperies – Why Buy Custom-Made Window Treatments?
In this day and age, you can buy anything on the internet and (admittedly), there are some great, ready-made window treatments out there! However, most are limited in sizes, styles, and typically are made from low-cost fabrics without any secure lining. 
If you are trying to dress up windows that are extra-large or extra-small, "ready-made" may not be the best option for your home.  
Obviously, we believe that the advantages of custom-made window treatments outweigh the convenience of ready-made window treatments and read for yourself the main benefits of undergoing a custom-made window treatment installment. 
Why you should always consider custom drapes and custom curtains for your home:
With thousands of designer fabrics to choose from, you'll get exactly what you want!


Who doesn't love getting everything they want? 

Custom window treatments are designed to precisely fit your windows.




No settling.

 

With options for blackout and protective linings, you'll have better light-control and insulation.




Efficiency at its finest! 

You get to choose the way your draperies operate- By hand, batton or motorization.
Pretty sure this confirms that custom-made window treatments are more convenient than ready-made… just saying.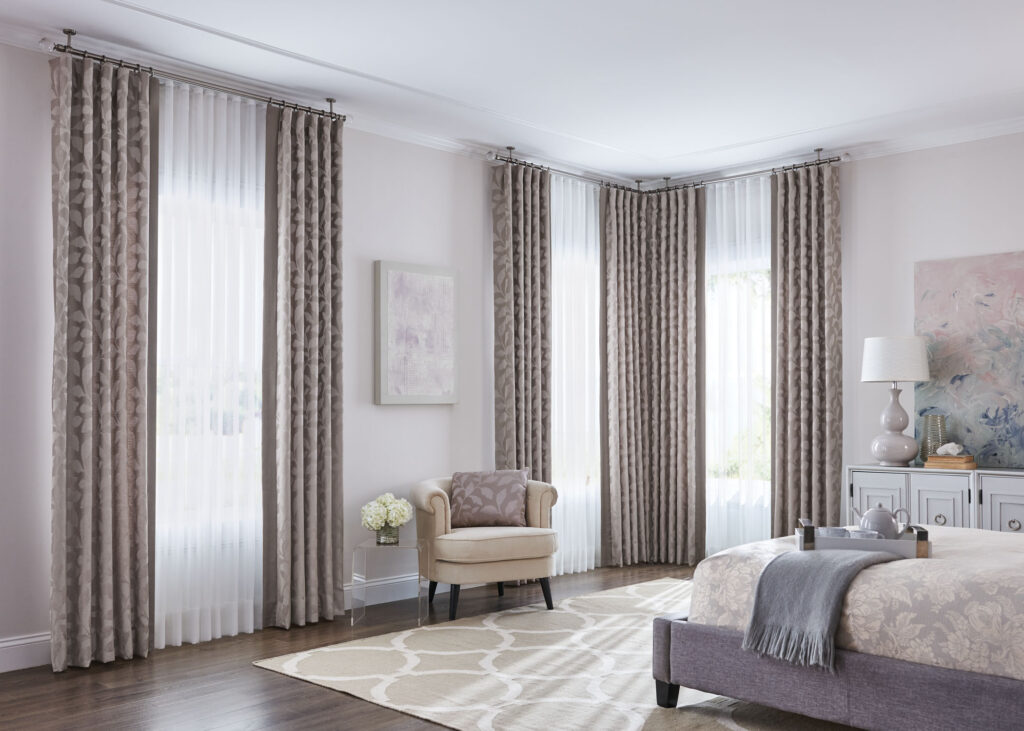 Now that you're an expert on the differences between draperies and curtains, are you certain of what style would look best in your home? Discuss your project with Windows Dressed Up by booking a consultation with one of our interior window stylists! You'll receive even more curtain and drapery tips and trick working one-on-one and our stylists will tailor their suggestions to your home.