Are you trying to be the coolest house on the block? Even if you're not trying to keep up with the Joneses, you will be with the addition of smart shades. Admit it – everyone loves the thought of filling their house with fancy, high-tech features. Motorized shades say "Hi, we're sophisticated" in a stylishly subtle way. 
When it comes to smart shades, there are two systems that reign supreme. In this showdown, the Hunter Douglas Powerview and Graber Virtual Cord both put up a great fight. Keep reading to figure out which corner you're in.

Hunter Douglas Powerview: Pros and Cons
Hunter Douglas specializes in making AA battery-operated smart shades. With the advanced Hunter Douglas Powerview App, control freaks are encouraged to let their freak flag fly. Use this app to create "scenes" that keep all of your shades in predetermined positions on a precise schedule. You can also program them to adjust to the sunrise and sunset.
Do you keep a busy schedule as well? If so, you can change your shades from anywhere at any time through the app. You'll always have control over what's happening in your home, even when traveling in different countries.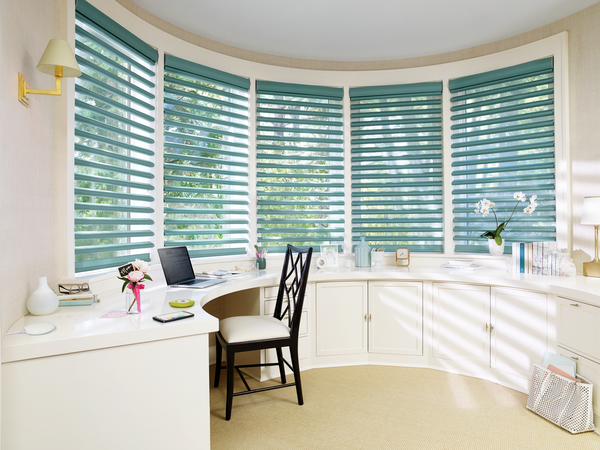 PROS:
Direct compatibility with most home automation systems

Only company with motorized shutters

Connects to Apple Home kit

Control and schedule shades using Powerview app

Operation through Pebble Remote Control

Voice activation possible with smart-home systems

Remote control can be wall mounted
CONS:
No rechargeable options

No solar options

Premium price category

Yearly maintenance necessary

Requires 8 AA batteries per shade

Graber Virtual Cord: Pros and Cons
Graber's motorized blind and shade options are also battery-operated; however, they use a rechargeable lithium-ion battery. With this option, you'll save a significant amount of money on both batteries and carbon footprint. To customize your shades, navigate the user-friendly app to instantly yield results. The Graber Virtual Cord App is simple yet highly efficient. 
With Graber, convenience is king. As one writer for CNET states, "I use the shades at the CNET Smart Home more than any light switch." They also pride themselves on how whisper-quiet their motorized shades are. These products are sure to seamlessly mesh within your home environment. 

PROS:
Rechargeable battery wand

Saves money on batteries

Better battery life than most rechargeable battery options

Operation through Virtual Cord app

Voice activation possible with smart-home systems

Concealed power source

Especially quiet 
CONS:
Recharge lithium-ion battery once a year

No motorized shutter option

Battery tube and shades require separate installation processes

Remote only offers simple features

No solar options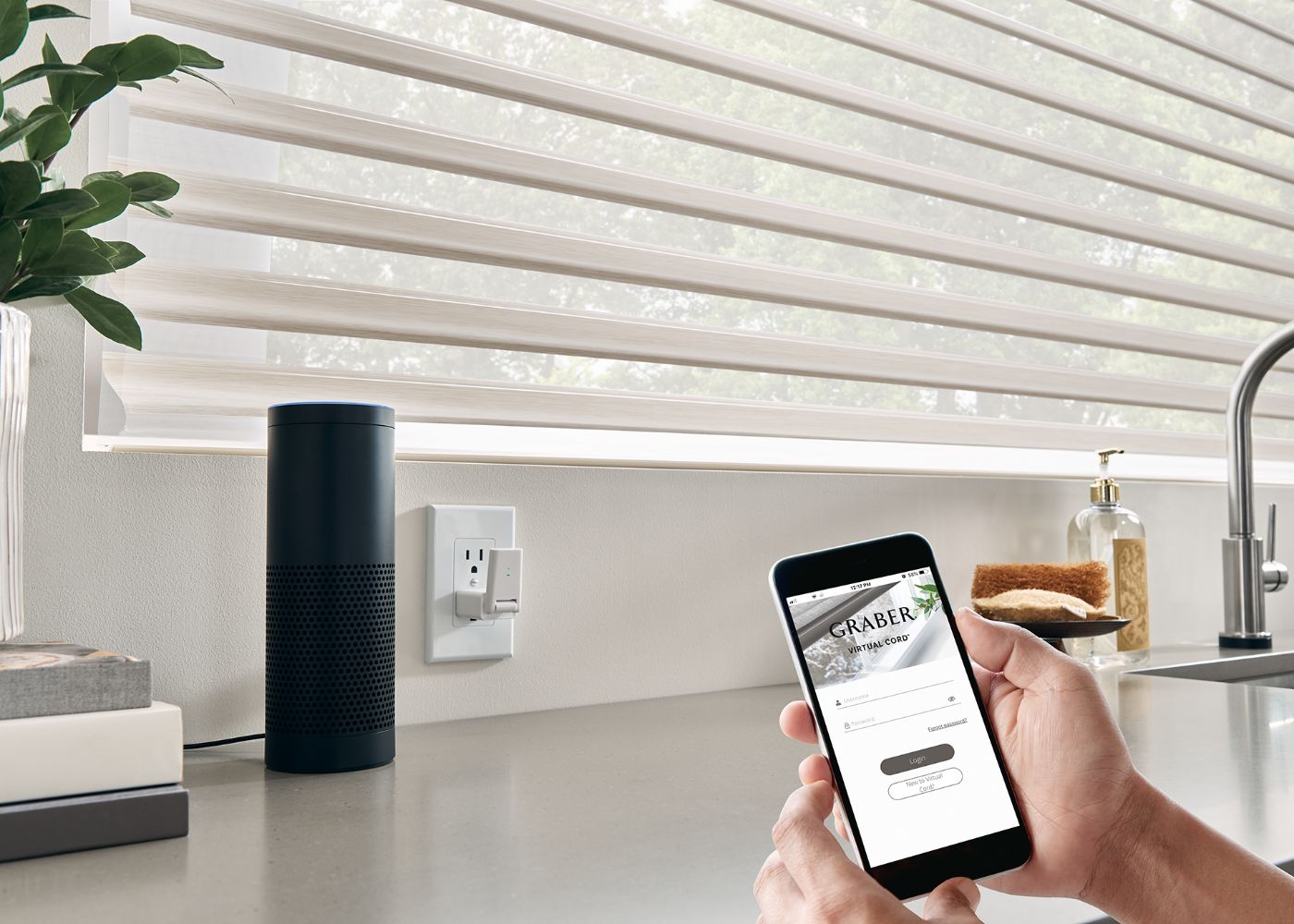 Smart Home Window Treatments = Worth It
As stated above, smart home window treatments look really, really cool. But are they worth investing up to thousands of dollars into? In a word, yes. For one, you'll save money on energy. These coverings allow you to easily manipulate natural light, which will make you more inclined to keep your light switches off. Battery-powered options and solar options will also save you energy in that regard as well.
These treatments are EVERYTHING for a homeowner who spends a lot of time away from home. Their adjoining apps let you make changes in your shades' positioning depending on the weather or time of day. The following benefit almost goes without saying – smart home window treatments simply make life easier. Chances are you don't play around much with your current blinds or shades; this is likely due to the hassle they create. Whether you're using the app or the remote, you can change the atmosphere of an entire room with the click of a button. With smart shades, you'll start to see the capabilities of your windows in a new light.
Try Us – We're up for the Challenge
If you're considering smart home window treatments, we promise you won't regret it! With that said, know that it's an intensive and costly process. Before embarking on this project, we highly recommend reaching out to our staff at Windows Dressed Up! We know our stuff and we want to help you find your best treatments. Interested in booking a consultation? Get in touch with us!